With the speedy development of e-commerce, fashion and clothing are one of the pioneer products that were sold and bought very well in the e-commerce platforms. An online website combining with a network of express shipping service can meet the demand of consumers in a wide area as a big traditional distribution system does. Sometimes you must find a reliable sportswear manufacturer in USA and keep hot-selling products in stock, but in this post I will show you how to sell online more easily than traditional method.
3 Replacements for American Made Sportswear Manufacturers
Entrepreneurs need great manufacturers to stay in business. I've done my research to determine the best USA sportswear manufacturers for small businesses. But for new startups you don't have to waste time to search for the good custom sports apparel manufacturer for your business, as the e-commerce continues to develop today, we have now some other better choice than find a USA based sportswear manufacturer. So let's start to introduce them one by one!
1). Dropshipping: How Dropshipping With AliExpress works
Dropshipping simply means when your customer makes a purchase from your site, you order the item from your Chinese supplier and they ship the item to your customer. You don't need to hold any inventory or worry about packaging and shipping.
Dropshipping from AliExpress requires you to first set up a store or have a place to sell your goods, like Amazon or eBay.
When a customer makes a purchase, you place the order with the seller on AliExpress. The seller ships the items and you keep the difference in prices as profit.
Once the item is sent to your customer, they believe it's from you. There's no reason to know it's a dropshipping process.
As you get bigger and scale your store, you can send in bulk orders to these suppliers for better rates and terms. That's why it's so important to choose the right suppliers from the start and build a relationship with them.
How to Use AliExpress to Dropship
Once you have your dropshipping store using AliExpress up and running, orders should start coming in.
If you're using SaleHoo Dropship, processing orders is really easy. It just takes a few clicks to process, ship your order, and add tracking info. Make sure that you use ePacket shipping though, as for some AliExpress sellers it's not the default option.
The same goes for the BigCommerce AliExpress Dropshipping app, a few clicks and the orders are processed and paid for, with tracking information added later.
When ordering products through AliExpress, it usually takes 24 hours for the order to be processed. During this time, your order will remain unfulfilled.
Once the item is paid for and shipped you have to update the customer's order information, adding the tracking info and sending them a receipt email with this info.
Berunwear Comments:
No inventory needed.
No shipping costs.
Minimal capital.
What more could you ask for?
It doesn't matter if you're living in a 1-bedroom apartment and have no space to keep your stocks.
Hell, it doesn't even matter if you're living in your mom's basement.
All you need to do is to cough up $20 or so for your domain name and your Shopify account…
…and you can get your dropshipping business set up.
A classic question when looking for suppliers if you plan to manufacture or wholesale is whether you want to source domestically or from overseas. Overseas can refer to any location overseas but since the readership of this site is mostly North American, when we refer to overseas suppliers, we are referring to clothing manufacturers in countries like India or China.
Overseas Clothing Manufacturers
The main benefit of using overseas manufacturers is cost. They are almost always a lot cheaper, which is why so much clothing is made in China. However, this is typically because labour standards and working conditions are unregulated, which is something you need to keep in mind. It's also more difficult for you to visit and inspect factories. And while overseas manufacturers can produce quality clothing, this relies on you choosing a reputable manufacturer. Shipping times are also much longer when the products are being sent internationally. However, if you're buying your clothing items in bulk and shipping them yourself, this isn't a major issue. The other benefit is that you can often have a greater range of options with overseas manufacturers – fabrics, styles etc – and they're more inclined to bend over backwards to do business with you.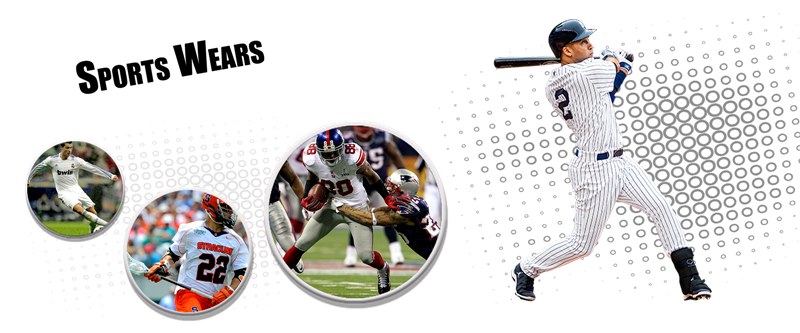 Berunwear Sportswear: The Best Alternative Choice of Local Manufacturers
A professional sportswear clothing manufacturer should be now focusing on providing manufacturing services which vary from CM, CMPT to FOB, OEM, ODM and One-Stop-Shop service to meet various kind of customer's requirement. For example, a CM service supplier only focus on "cutting and making" segments of garment manufacturing process. Of course they must to have a factory with low-cost-but-high-quality labor force and modern machines set up. At the same time, a FOB service supplier would cover for a wider area of manufacturing. He will help you to source for materials, carry out inbound logistics, develop new samples, produce, package and delivery the goods. The term "FOB" in this case is not just the term Free On Board in 2020, it means that the manufacturer would help their customers transform raw materials to finished product and then deliver those cargo under any term of trade. Even better than that, an OEM,ODM and One-Stop-Shop service supplier can do all a FOB service supplier does. Before that, they help their customers in designing & pattern making. That sportswear clothing manufacturer usually has in-house experts and technicians in yarn, fabric and garment to help them handle every customer's needs.
3). Private Label Sportswear Wholesale:
The business owners and retailers have understood the knack for fitness these days, and the craze surrounding the activewear pieces. This has led them to launch their sports private label apparel brands, to explore the clothing industry, and expand their business potential. If you are thinking of doing the same to be a part of this competition, and have your own private label clothing brand, then it is time to think of having the best wholesale private label clothing company to spruce up your collections. We, at Berunwear Sportswear, have the best team to help you with revving up your stock with the best activewear collections for your new private label clothing line.
What's Private Label Clothing?
Private label clothing production gives retailers a chance to create their own brand without having to design a product from scratch. It offers the opportunity to grow as a business and allows for control over the look and style of the product; however it is not without risk. During the manufacturing process, your brand labels are added, and the items become part of your company brand. Essentially this is how big business works, but they often own and control the production factories. In private labelling, you are hiring the services of another firm, who make and deliver the clothes to you.
Berunwear Supports Private Label Sportswear Manufacturing
As one of the best private label sportswear manufacturers, our motto is to ensure the highest standards of quality, and here lies our forte. To help you woo your customers with the fusion of fashion and functionality, we have been stashing our inventory only with premium quality products. Our international acknowledgment as one of the reliable private label apparel manufacturers in the USA has pushed us to break the stereotypes and bring in some of the best fabrics in the sports clothing product category. If you are looking for a private label apparel manufacturer that can spruce up your private label stocks with the finest textured sports clothes, then you can get in touch with us and discuss your requirements.
Blending superior fabrics with cutting edge manufacturing practices, our team strives to offer only high-quality products. We make use of different types of top-notch raw materials and these clothes highlight active wicking and ventilation properties, thereby guarantying wearers' maximum comfort even in worst weather conditions.