Cheap & Low MOQ Unbranded Gym Clothing Manufacturer in South Africa

Looking for Gym Clothing wholesale mamufacturer in South Africa? I must tell you the truth, most made-in South African gym clothing sites are just stocking the apparel in their domestic warehouse, not really manufactured in the South Africa. They are buying from the original Chinese clothing factories, some buy the complete styles, the others buy the blank version and print their logos or images in South Africa. So if you really need the unbranded gym clothing wholesale manufacturer, the answer is still the Chinese company, like us-Berunwear.
Speedy Delivery, Small MOQ, Fast Turnaround, Direct Factory Price!!!
Offer High Quality Fabrics and Materials in production
Specialising in gym wear, we only use the finest quality fabrics , varying from an assortment of cottons: combed and carded as well as brushed fleece, cotton spandex and polyester spandex, viscose and viscose spandex down to the finest nylon spandex constructions. We source only the best quality materials and put our products together with precision and passion to deliver the best quality clothing, made with care and expertise. 
Multiple Printing Methods & Embellishments
We only support reputable screen and digital printers ensuring a fast turn-over with the best quality prints. Trim suppliers are carefully selected to ensure top quality at the best competitive prices. We are a fashion leader in our area and utilize fully computerized pattern making. Our sublimation and garment manufacturing facilities are based in one factory. As a result, it gives us quick turnarounds on orders. The dedicated team is always on hand to assist with your clothing requirements. 
Fast Lead Time and Quality Guaranteed in Berunwear
Our aim is to deliver professional, quality gym clothing in a fast way. All our sportswear is manufactured, in-house, from start to finish. We are in an industry leading position, from sourcing material to full colour badges and logos. Our clients can always expect a fast turnover without compromising on quality. We pride ourselves in taking your needs into account and our mission is to provide you with a product that meets your satisfaction. 
Support All Types of Clothing and Clients in South Africa
We produce ranges of superior quality clothing for South African high-street retailers, top sporting events and brand-savvy companies .We supply unbranded gym clothing to both large and small corporations, sports clubs, schools and retailers nationwide. With over 15 years experience in the sublimation sportswear manufacture and supply of sports and corporate clothing, we pride ourselves in offering dedicated levels of service with cost-effective options.
Get Sportswear Wholesale and Custom a Service in South Africa
You don't need to know much about gym wear production to get started, because we help you with the technical side of the clothing manufacturing process. You don't have to look into how to find a custom gym clothing supplier, because we bundle small orders and work with several mass production companies of sportswear. No matter you are located in which country of South Africa, Berunwear can design your exclusive unbranded clothing, manufacture them in bulk and deliver them to you in 1 or 2 weeks. 
Berunwear.com is your Top 1 choice to wholesale unbranded gym clothing in the South Africa and anywhere in the world, we offer the first-class Design, Source, Manufacture, and Shipping service. Especially in manufacturing, Berunwear performs the best of the best!
Manufacture Gymwear in all styles and categories. Serving South African and global Sportswear Business owners/retailers/ individual bulk buyers, Berunwear can custom and manufacture a huge collection of gym wear, or fitness clothing. Our catalog includes Cycling clothes, Running Apparel, Sports Team Uniforms, Sublimated Activewear, Event Garment, and so on. You can find everything from joggers, vests, singlets, compression wear, shorts, pants, jackets, t-shirts, polos, hoodies, and sweatshirts in sports apparel South African manufacturer-Berunwear factory.
Powerful Gym Clothing Manufacturing with 10+ Partners. As one of the origins of many South African clothing suppliers, Berunwear not only has a self-own factory but works with 10 more clothing factories. Big scale ones are for massive orders, small scale ones are for small orders. Better than other gym clothing manufacturers in South Africa, we only use experienced workers and professional designers in the factory, most of them have ever worked for famous sporting brands such as Adidas, Champion, Fila, Nike, Puma, and Columbia. Plus, we have the latest machines for cutting, sewing, knitting, printing, heat sealing, and embroidering, with them, we can custom made sublimated or 3D digital printed gymwear for South African clients include you.
Supply Private Label, White Label, and Packaging Service. At Berunwear, we understand the importance of Brand for a South African gym clothing eCommerce startup or an established company. We will offer you a unique private label&tag design with good quality and lower MOQ. From customization to logo embossment to even other factors like design trademark, we, as one of the private label activewear manufacturers in South Africa can help you establish a high-quality gym clothing business. Berunwear is able to produce woven labels, care labels, and hangs tags. Some of our fabric suppliers even make custom hang-tags to show fabric certifications. Care labels come in rolls, woven labels come in rolls or bags while hanging tags always come in bags. Quantities vary depending on your customizations. 
Custom Unbranded Clothing Manufacturer with the Flexible MOQ. No need to worry if you only have a limited budget but want to try stylish gymwear in South Africa, finding us and chatting with us you will get an acceptable MOQ. Right, the minimum order quantity can be negotiable, sometimes we can do with 10 pieces, sometime you should buy 30 pieces at least. Why we can do that? Being an old-brand clothing manufacturer with private own factory, we have many advantages than others, one of them is in our factory, all staff and machines are working all the time, we can add your small order to a product line easily without setup cost. That's really an easy job for us.
No time to waste, want to achieve successful Gym Clothing business in South Africa or in any other country? Just get help from Berunwear-One of The Best Wholesale Sportswear Suppliers Manufacturers in The Apparel Industry.
Happy Clients of Berunwear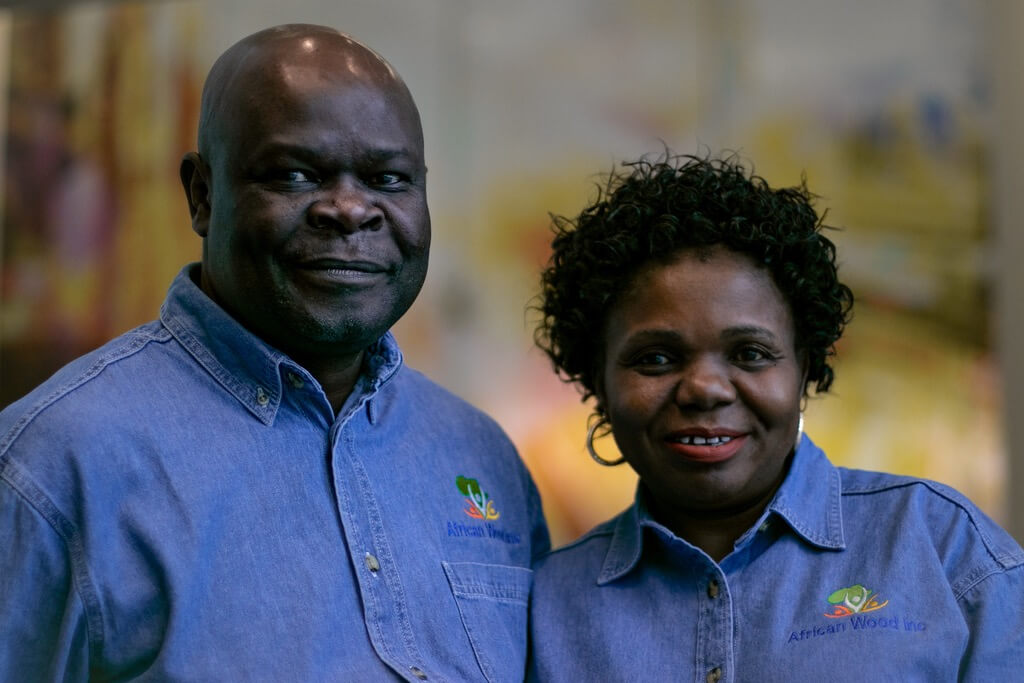 Review from African Wood Inc
Our company was launching The Predictive Index products and we needed to differentiate ourselves from the crowd at the gate. Having custom apparel made the statement without us being intrusive! 
We recommend Berunwear Sportswear to all of you who want to custom team uniforms!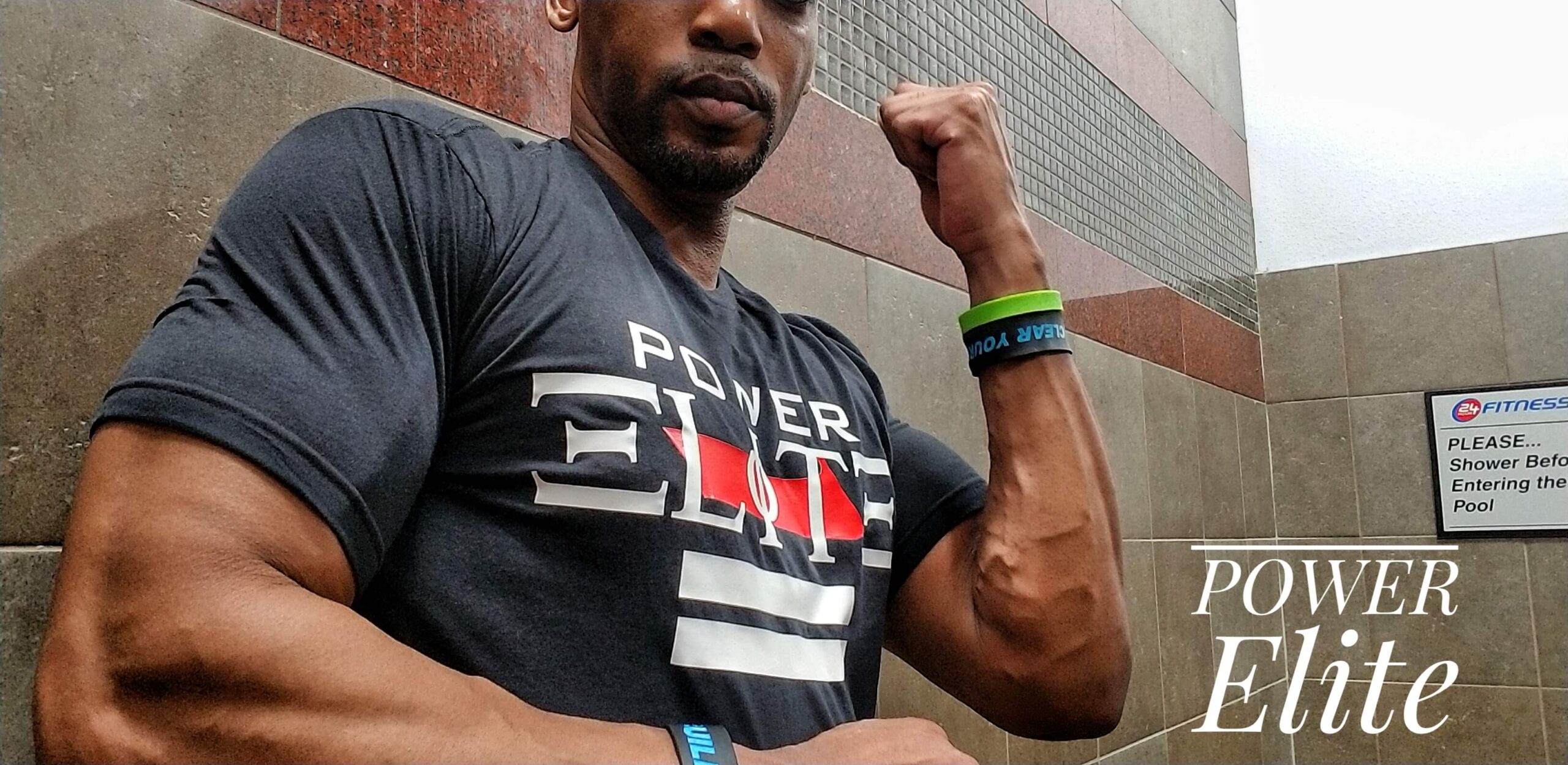 Custom Power Elite Series T-shirts
This is the Power Elite Series Fit Wear made for Fitmen all over the World. Like Fit musicians, Fit teachers, Fit lawyers, Fit doctors, Fit Barbers, and Fitdads. No matter what the occupation Stay Fit! 
Thanks for the design support of Berunwear and their great t-shirts!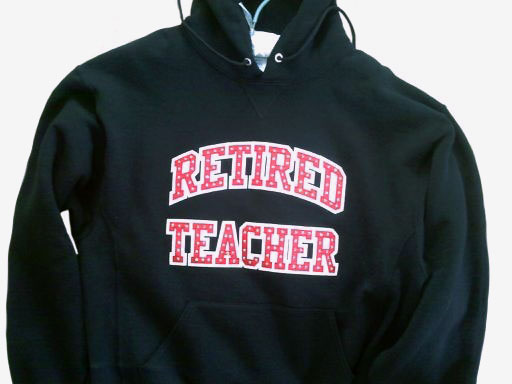 Retired Teacher Sweatshirt
Perfect custom sweatshirt! I searched high and low for a quality sweatshirt with custom lettering. Your Berunwear turned out great. After 40 years of teaching, every teacher deserves a "Retired Teacher" sweatshirt to proudly wear just like they wore their school colors for all of those years. This one is bedazzled with AB stones to show off the lettering. This would certainly be a popular design to add to your marketing photos. I cannot wait to give this gift to the recipient. 🙂
Room 1801, Unit2, 6# Buliding, Guanggu No.8, Optics Valley Ave, East Lake High- tech Development Zone, Wuhan 430074 China