When it's cold and windy a Berunwear neck gaiter is light to wear, keeps you warm, and looks great. When the cold really starts to bite simply pull it up over your face for added protection. Choose from an existing design or personalise your gaiters with your own custom printing or company branding. It's the modern alternative to scarfs and neck warmers, especially in 2020. If you are still not familiar with a custom printed neck gaiter, here are some questions and answers you should know before bulk order.
FAQ Custom printed neck gaiters from Berunwear
What can you print on a custom neck gaiter?
Since the custom neck gaiter is fully sublimated, Berunwear can print almost anything on the product. Check below to know more:
Personalized Photo Neck Gaiters
Special memories and favorite friends, family members, and pets can go wherever users do when you order our customized photo gaiter scarves. These make great corporate gift items, as your company can order as few as 1 unit at a time, allowing for one special photo to be used to create one special gaiter.
Promotional Neck Gaiters for fishers
Are you in the sportswear industry or serve a crowd that is up on all the fishing accessories? If this sounds like your business, you'll want to take the time to look at our custom fishing neck gaiters. Adorned with popular fishes design themes and imprinted with business or user names, these are highly recommended fashion accessories among the fishing community.
Custom Gaiter Face Covers with Animal Prints
Vet clinics, animal shelters, pet supply stores, and all kinds of animal lovers will love our promotional animal theme neck gaiters. Except our dog-based models, we also have gaiters with snakes, sharks, gorillas, and more.
Personalized Floral Neck Gaiters
Nurseries, farms, roadside stands, and other agricultural organizations will find our customizable floral imprint neck gaiters to be quite the useful promotional products. With no minimum order quantity to worry about, as few as one single unit can be ordered at a time. They're great PPE items for workers in fields or those serving customers at stands, in greenhouses, or at registers.
Branded Gaiters with Stock Designs
We have many different types of promotional stock art neck gaiters which come with several fun and stylish designs built right in. All you need to do is add your personalized name, logo imprint, or message to make these items complete.
What Is Dye Sublimation?
Dye sublimation printing is a printing process that sets ink into a synthetic fabric and allows you to print in full color. The process uses high heat to create a product that does not allow the ink to rub off. You can print bright colors and even some PMS colors by embedding the inks in the fabric's fibers. The process allows the sublimation ink to transform from a solid to a gas without becoming a liquid.
Is There Limitations With Dye Sublimation?
Although sublimation is a versatile process, its limitations include printing of small text or lines and some gradients can show imperfections.
What is the difference between seamed and seamless neck gaiters?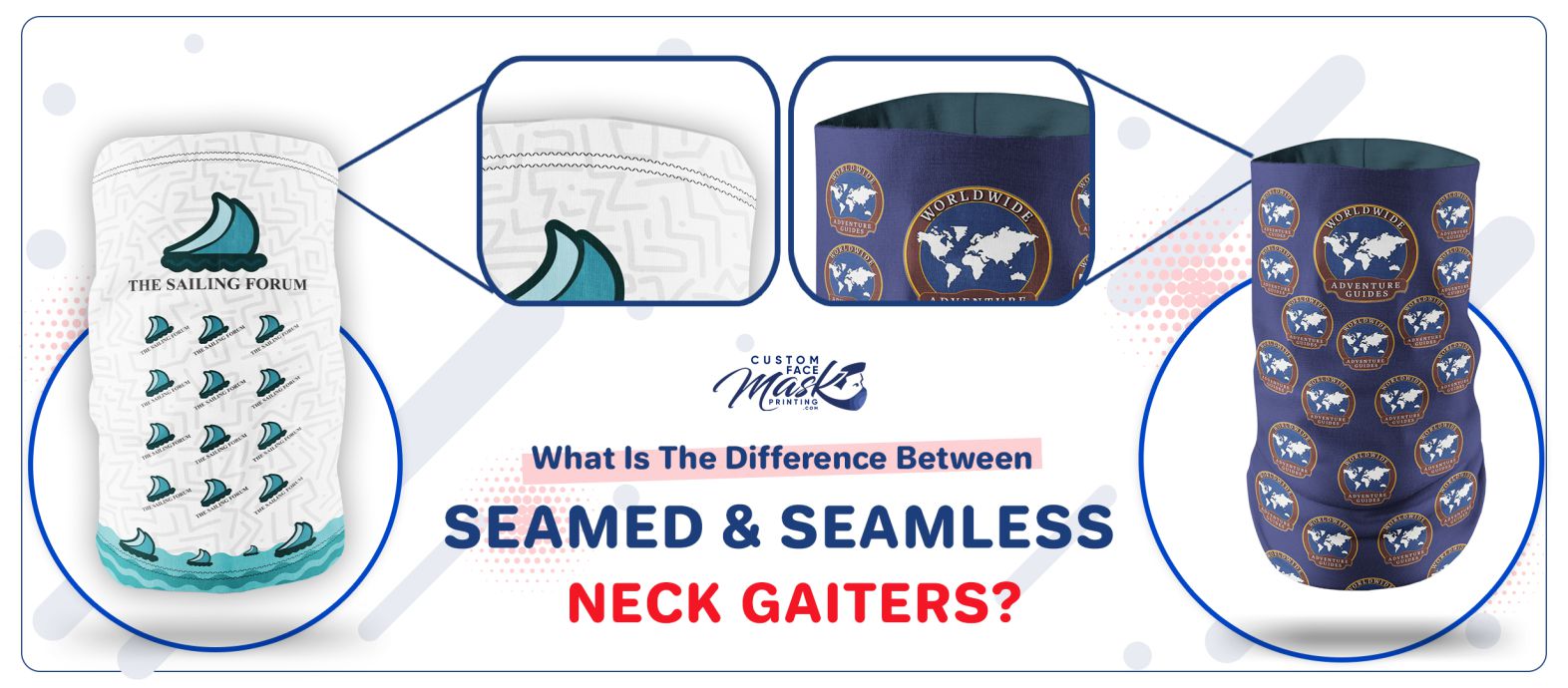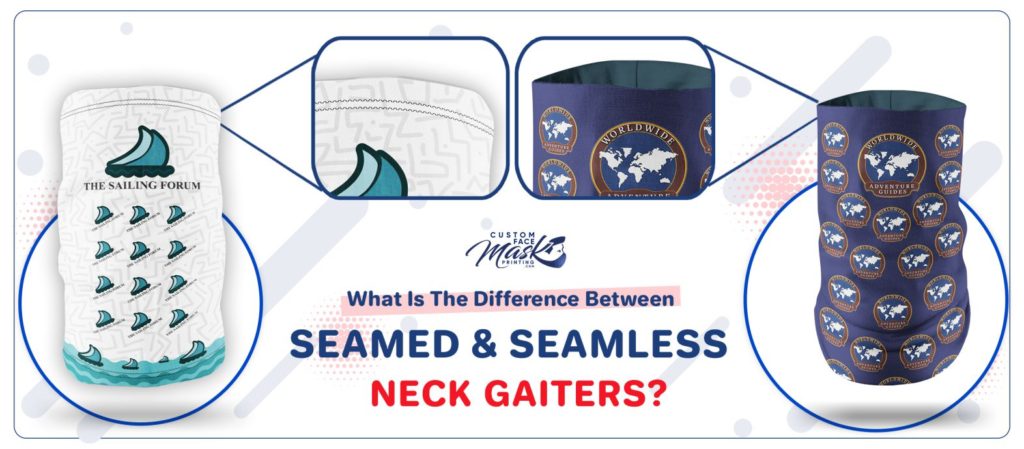 With seamless neck gaiters, we print a large piece of fabric and stitch it together to form a tube. The fabric is trimmed, but does not include additional seaming or stitching at the top or the bottom. It is ideal when you want to keep your cost down or if you're giving way the gaiter as a promotional giveaway. However, it is a more basic product that has a less finished and complete look than seamed gaiters. Seamed gaiters look more complete as they include additional seaming or stitching at the top and the bottom, providing a more finished look. We would recommend a seamed neck gaiter option if you are planning on selling them or if you are looking for a higher end face covering.
What material are your custom neck gaiters?
They are made from 100% stretchy, lightweight polyester.
How long will the custom design last?
Because we craft our custom neck gaiters from high-quality polyester and print using dye sublimation, these bandanas should last for an extended period of time – over 2 years depending on how often you wear it.
Does this work as a face mask during Covid-19 outbreak?
The CDC recommends: "Wearing cloth face coverings in public settings where other social distancing measures are difficult to maintain – especially in areas of signification community-based transmission."
How fast can you print custom neck gaiters?
In some situations we can print your custom neck gaiters in as fast as a couple of days for rush orders and in normal case, the average turnaround is 2-4 weeks. Turnaround starts after final proof approval and payment has been made.
How much do custom neck gaiters cost?
Custom neck gaiter pricing varies on the quantity that you purchase, they range from anywhere to $0.5 – $10 per unit. Feel free to contact us below to get an instant quote.
How to design your own neck gaiters for free?
Berunwear offer you an easy design methods so you can find the best option for your design skill level. Each tech pak is checked by our team of graphic artists for any possible errors or issues before being approved for print.
Free Design Service: Not interested in designing the artwork? No problem! Our team of artists can create you a custom neck gaiter design from scratch – for no extra cost to you. Our design team with correspond with you until your design looks exactly how you would like.
We will help you design your own Neck Gaiter/Balaclava/Magic Scarf, exclusive for your shop! Have an idea? Send it to us! Want to turn your logo into a neck gaiter? We can help! We've worked with companies big and small across the US. We have our production process streamlined to help you make a quality, retail-ready magic scarf your customers will love. Send us a high-resolution or vector design to [email protected] and we will create a proof.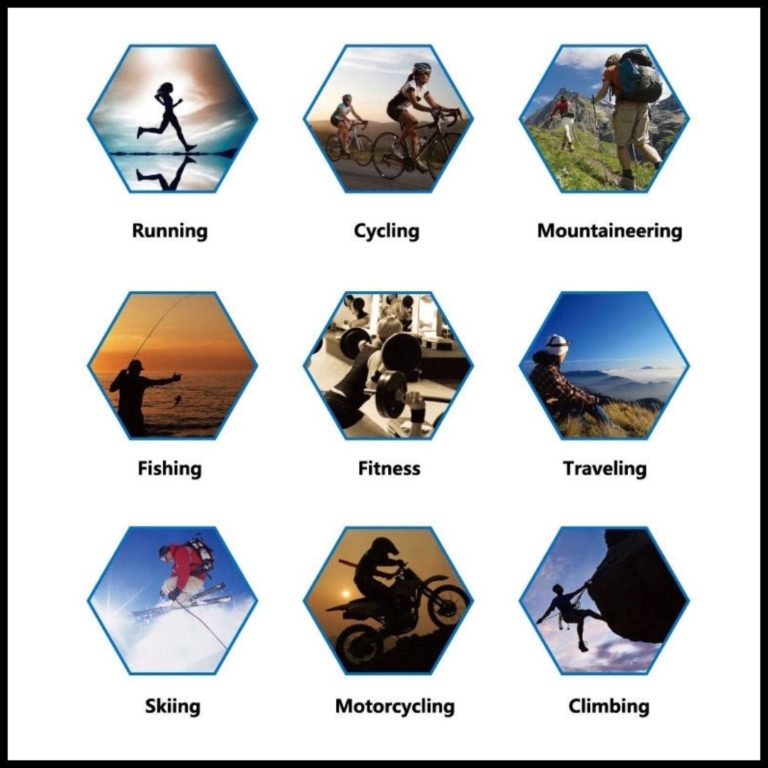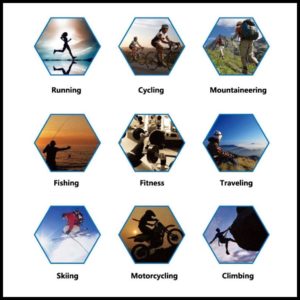 Whether you are looking for a custom neck gaiter for your church, sports team, Custom neck gaiters for your business, religious organization, high school, university, non profit organization or sports team, contact us today. They are perfect item for sports and various outdoor activities including running, hiking, cycling, traveling, fishing, skiing, climbing and many other activities.